REGARDS CROISÉS – Projet Dîplome

Pratiquement depuis ma naissance, des lunettes sont posées sur mon nez. Sans elles, le monde s'arrête pour moi à 20 cm ; au-delà, les visages sont flous, les bâtiments, imprécis, et tout nage dans un vague brouillard. Des lunettes aux lentilles, des lentilles à presque rien, je suis dépendante de ces verres que l'on me met constamment devant les yeux. Pourtant, personne ne semble se rendre compte de ce handicap, et de la manière dont ma vision aveugle modifie la perception de ce qui m'entoure. Une dépendance invisible pour les autres.
Mes carnets représentent mon cheminement face à cette dégénérescence, de la découverte à l'acceptation.
Je souhaite montrer comment je vois sans artifices, et faire participer le lecteur à une expérience : l'initier au flou à travers mes yeux pour modifier sa propre perception et son interprétation, dans le but de jouer avec cette altération et de me l'approprier.
OVERLAPPING PERSPECTIVES

Almost from my birth, glasses are put on my nose. Without them, the world stops for me to 20 cm. Beyond them, faces are blurred, buildings are imprecise. Everything seems to waft in a vague fog. From glasses to lenses, from lenses to almost nothing, I am dependent on these glasses which are constantly put in front of my eyes. Yet nobody seems to realize of this handicap, and the way my blind vision changes my perception of what surrounds me. An invisible addiction for the others.

My books are a development of this degeneration, from discovery to acceptance.
I want to show how I see without artifice, and involve the reader to an experience: an introduction to the blur through my eyes to change his own perception and his interpretation, in order to play with this alteration and make it mine.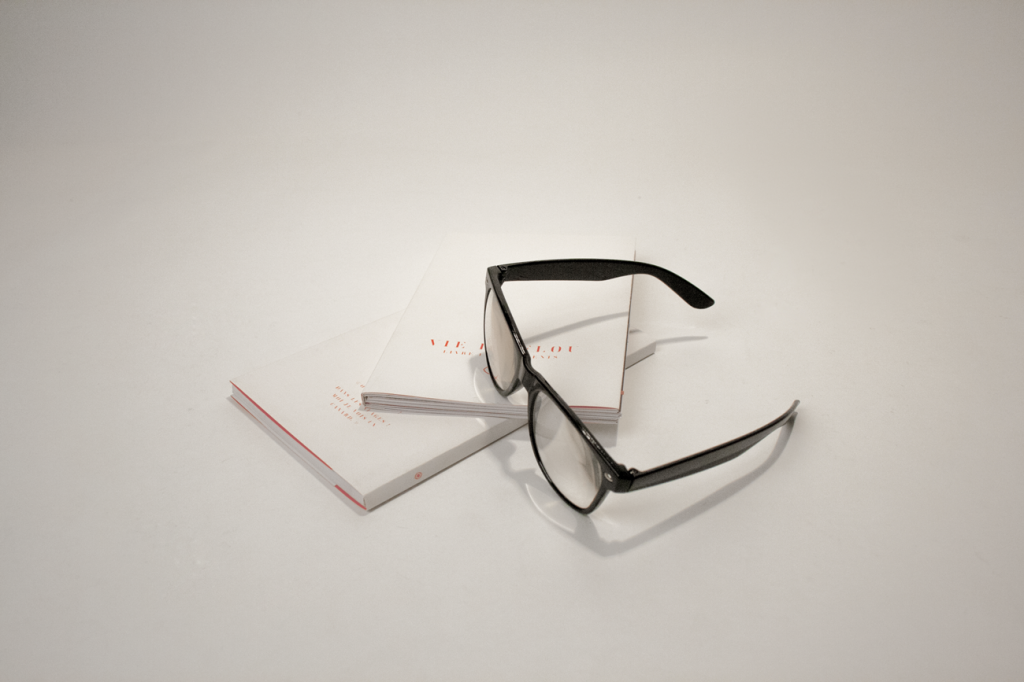 Vie de flou
Livre 1 / Fragements
Jeu de Flou
Livre 2 / Morphose
Suite